Cloud PBX: Best Phone System for the Modern Workplace
July 16, 2018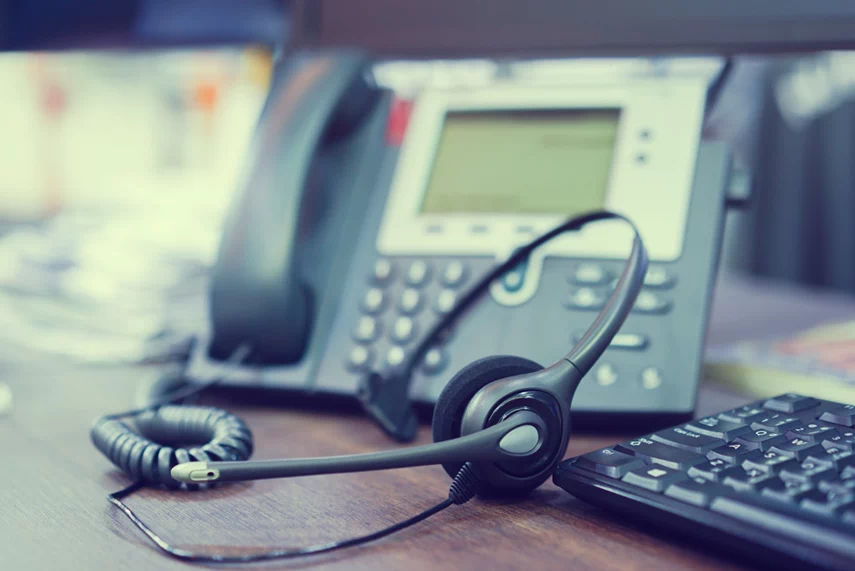 In recent years, there has been a major shift to remote work for businesses of all sizes. The evolution of cloud-based communication technology is a key driver of the remote work trend. Cloud-based (VoIP) phone systems offer constant connectivity between employees and their co-workers, clients and partners. Thanks to cloud-based phone systems, a remote employee is always reachable. This gives them more control and responsibility over their time management.
– Integration between your handset and computer to help you manage calls from your screen 
– Pre-loading and syncing of contacts lists into the phone system 
– Automatic configuration of your handset to save you time 
– Call forwarding to allow clients to reach you via the same work phone number, wherever you are
– Unified messaging (transcribe voicemail) 
– Voice-mail to email (voicemails get sent as email attachments to your Inbox) 
– Scheduling of conference calls  
– Three-way conference calls 
– Switchboard or auto-attendant service 
– Phone extensions for home or remote offices 
– Diverting of calls to your smartphone  
Why choose Cloud PBX for SMBs 
As an elite, cloud-based VoIP phone system, Could PBX is suitable for smaller sized businesses through to large enterprises. Not only does this phone system include all of the advanced features of VoIP outlined above, but it also offers clear benefits for your business. With Cloud PBX there is no need to buy expensive equipment, find a place to store it and constantly monitor its operation. Your phone system is hosted in a commercial-grade data-centre where your data is securely stored and backed up regularly.  
Scalability
Cloud PBX is designed to be scaled to the changing size of your company. New users can be easily added into the phone system without the need to buy additional hardware other than a new IP phone. Simply plug it in and assign an extension number to the new user. Calls can be easily transferred throughout all office locations. 
Mobility 
Employees can connect with your Cloud PBX phone system from anywhere in the world. All they need is their configured IP phone software and a stable internet connection. This allows employees to work remotely, from their homes or when they are overseas. Cloud PBX is also compatible with Softphone and mobile client. This enables users to detach from their office desk phones and make and receive calls from their smart devices and desktop computers.  
Lower costs
Cloud PBX is a hosted service, which means the whole installation and set-up process is handled by the provider.  This cuts down on the total cost of ownership and operational expenditures for your business. In contrast, on-premise PBX solutions require all the installation and set-up to be done in-house. This involves high costs to assemble the server and employ a technician for maintenance. Compared to on-premise PBX, Cloud PBX has a much lower initial cost, an affordable monthly fee and is almost always the cheaper option.  
Easy to manage
Another advantage of choosing a hosted phone service like Cloud PBX is that all things related to performance, maintenance, upgrades, and security are managed by the provider. You can focus on your day-to-day work with the assurance that your phone system is being monitored and running at an optimal level. 
Increases productivity
Cloud PBX allows employees to use audio, video, and web conferencing to communicate from any location. This means you can complete work tasks without needing to meet in-person with your colleagues, clients or partners. There is a proven link between remote work and higher levels of productivity. The flexibility of the work schedule, as well as fewer distractions in the home office, result in a whole team being more productive. In addition, remote work eliminates time spent on daily commutes, giving employees more time to focus on their work tasks.
Cloud PBX is definitely one of the best starting points to futureproof your business, saving you valued time, money and resources.  At Insight IT, we offer this advanced VoIP system as part of our customised IT solutions for SMBs. Contact us here to find out more about what Cloud PBX can do for your business.  
---
Sign up to our newsletter